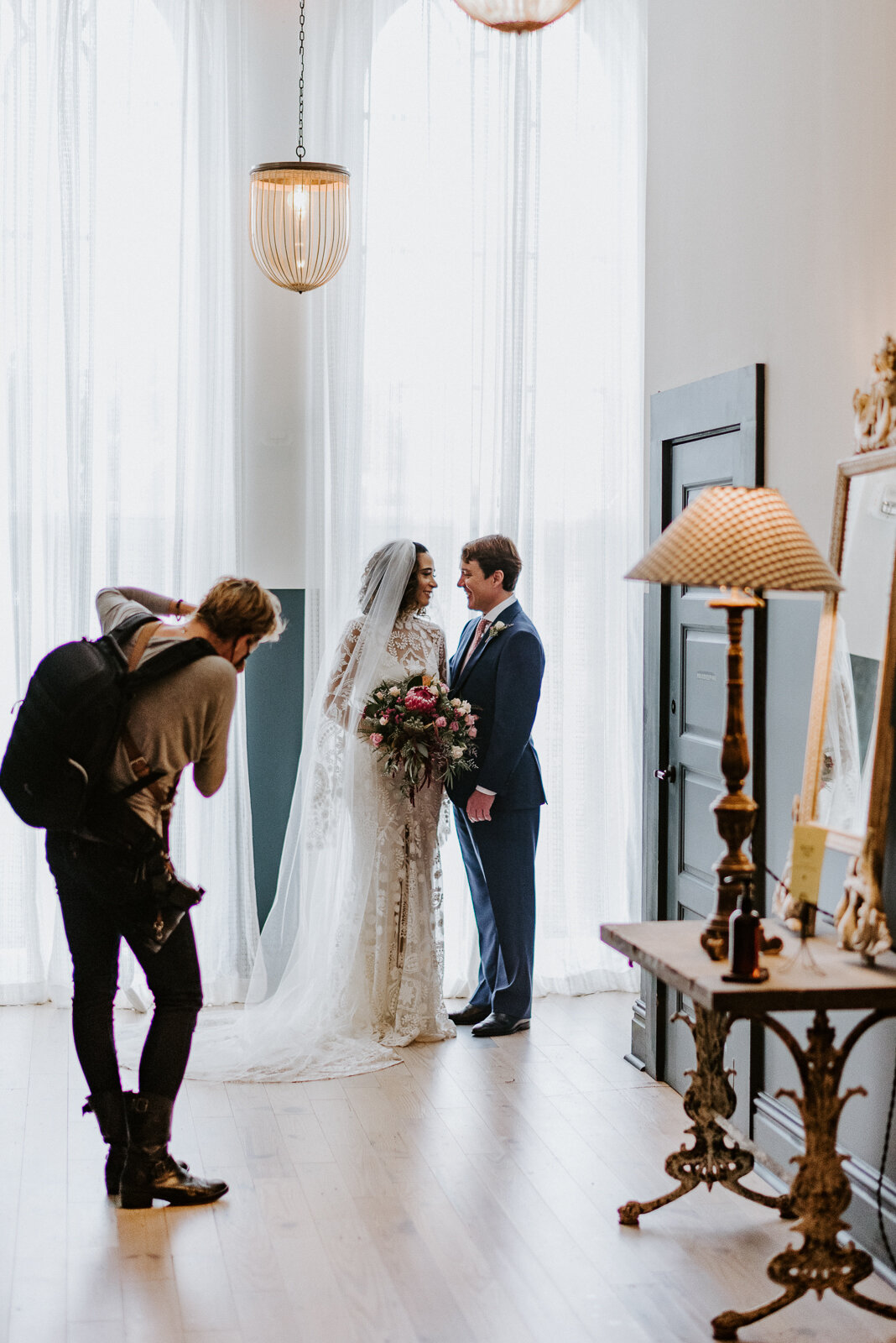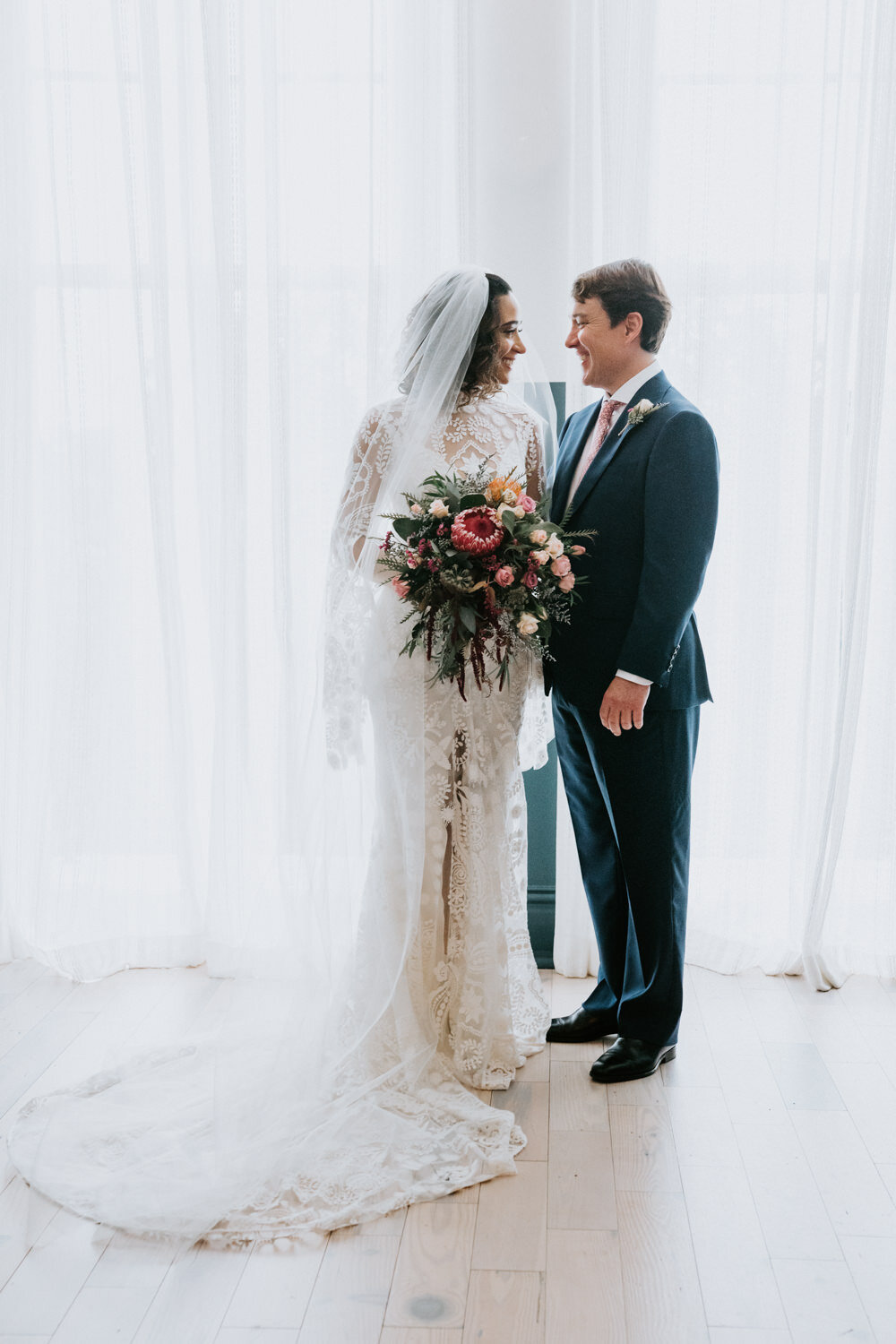 Essentially, taking photos is just a form of play. "Hey, you stand there and I'll use this badass techy thing in my hands to capture the light and the way you look. That looked cool, now try something else — whatever feels best. Breathe, relax and let's play around!" When it's at its best, wedding photography is an absolute blast. However, there are many elements to consider and chat about when talking to your wedding photographer before booking.
The photographer and couple connect with each other, bounce off each other and create the photos together. If your photographer works with another photographer (like I do), the dynamic can be even better — they should work as one and really flow together. I create a space for you to be absolutely comfortable while my partner focuses on the technical aspects.
So, the photoshoot should seem so easy and effortless for you! "You just be yourself, carry on with enjoying this wildly beautiful moment and I'll worry about the lighting and composition and what's working."
---
What To Consider When Talking To Your Wedding Photographer
Build A Rapport
To get there together, we need to have some kind of rapport going, some kind of small flame of camaraderie to build on. That's why the importance of talking to your wedding photographer before you book cannot be overstated. From that conversation can come a sense of trust, which allows you to relax, open up and show us who you really are as a couple, and what love looks like between the two of you.
Form A Connection
That, ultimately, is what we're trying to get to — the authentic you. To capture the unique magic of what makes the two of you drawn to each other in your own special way. It's truly worth it to have a meeting with your wedding photographer before your big day.
From my side, it's just about forming a connection and getting to a point where working with me is just like hanging out with friends — feel free to be silly, to be raw, to let it all hang out. If taking photos is just a form of play then you probably get the best photos with your friends — or at least people who feel like friends, so it's important to cultivate that connection.
Have A Chat First With The Wedding Photographer — Do You Vibe?
Let's be honest, not everyone vibes with each other and that's OK. It's important to feel a natural connection or ease with your wedding photographer. My number 1 tip for couples is to always have a phone call or first meeting with a wedding photographer to ensure there is a mutual, natural connection. I also recommend that couples think about what is unique to them, and then hire a photographer that aligns with those points.
To be honest, I can talk to just about anyone and feel that it is my job to make my couples feel relaxed and taken care of on their wedding day. After doing this for as long as I have, I've realised that forming a connection with the couple is just as important as technical knowledge and artistic touch. And that's a big difference between the good and great wedding photographers out there. That's one of the secrets to how to choose your wedding photographer. To get the ball rolling, there are a few topics you can cover right off the bat.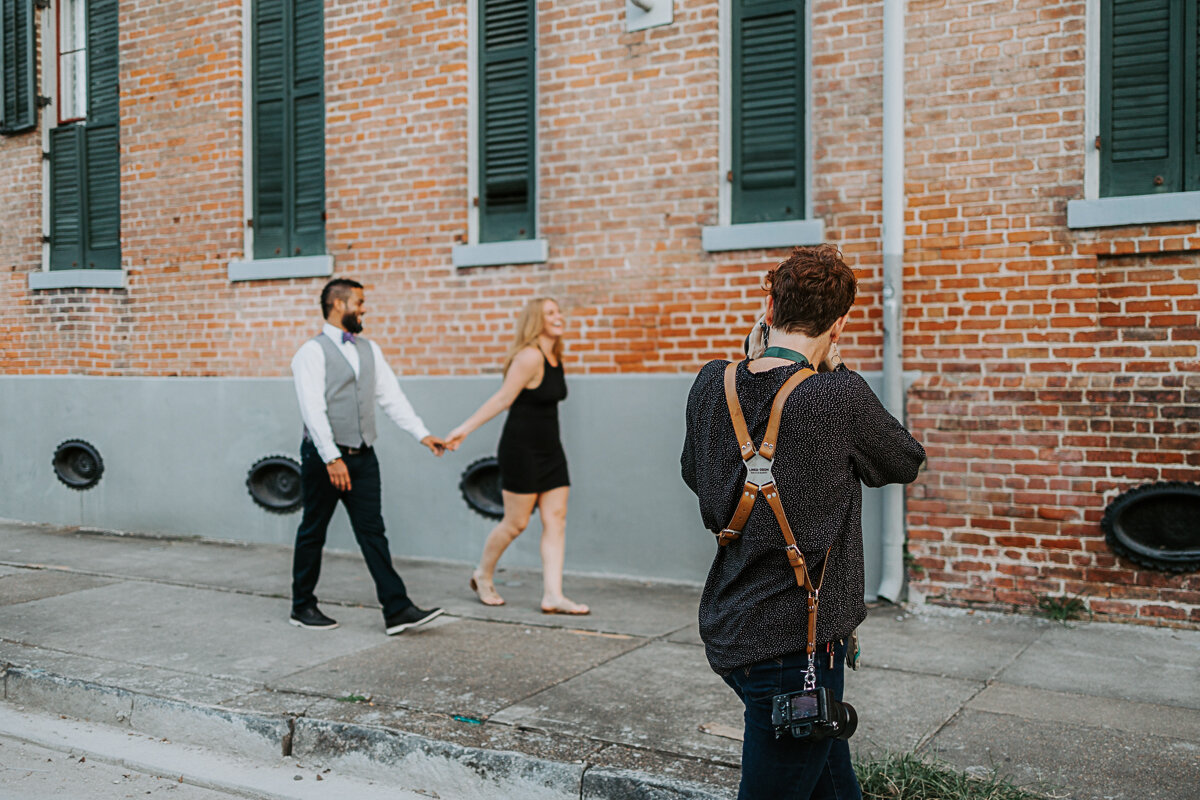 ---
That's right. At the initial meeting with a wedding photographer, let's just shoot the breeze a bit — before we jump into the more focused wedding photography client meeting. Where are you from? How big is your family? Do you love dogs? What are you passionate about? To what do you dedicate your life? Covering these broad brush strokes will give me a good idea of who you are, what makes you tick and if we click.
Let's Talk About Your Love Story
This is an important step to getting your dream wedding photos! Open up to your photographer about you and your partner. This helps them get to know the two of you better, understand your needs and preferences as a couple, and improve the wedding day experience. After all, a relaxed couple will reflect a more honest couple in their wedding photos.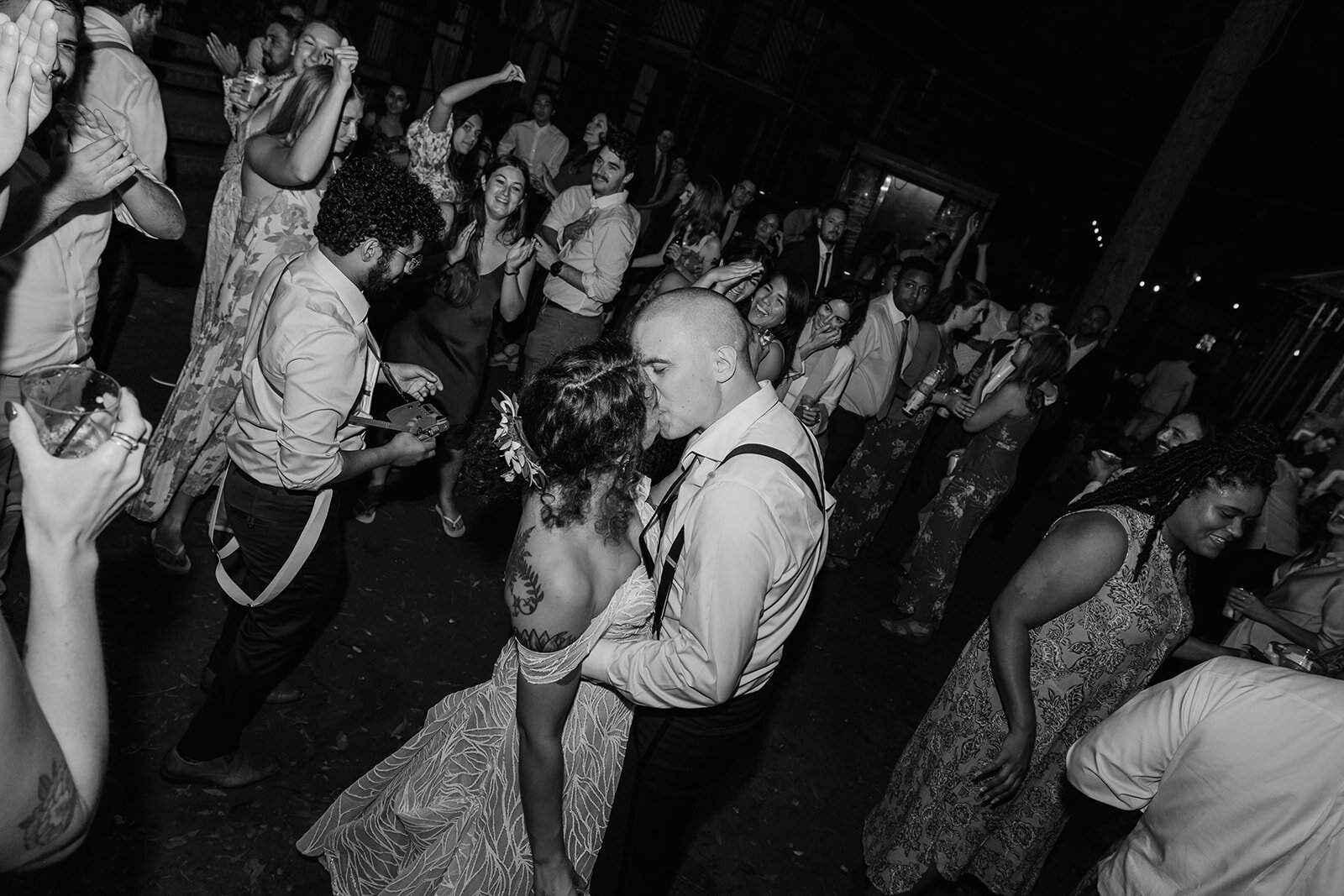 ---
Let's Talk About Personality
A wedding photographer can be the best in the business in terms of skill and quality, but if their personality and banter don't flow with yours, they might not be the best fit for you and your partner. This is why I strongly encourage the wedding photographer client consultation before you book! 
The best place to start is to find your preferred photography style by scanning websites and making a collection. Create a list of possible photographers whose pictures you connect with, and go from there. Photographers each have unique styles that they bring to the wedding photography experience — but remember, an important thing to consider is a shared sense of connection, the ability to relax and be your authentic self, maybe some laughter, and to know you have a trusted ally that is going to make your day smoother.
There are many more elements to consider and chat about when talking to your wedding photographer. Are they understanding your needs? Are you able to communicate and connect easily? Do you immediately feel relaxed? Your initial conversation should feel like you're talking to a friend! There are plenty more tips for choosing a wedding photographer that is right for you. The first thing I suggest is to get in touch and take it from there — remember, it's all about connection!